Railing Options for Every Style
Choosing the right Railing is just as important as selecting your decking. In the spirit of keepin' it rail with you, railing is the first thing your neighbors will see when they peek over the fence at your new space. Make a statement by mixing and matching top rails, infills, and material types for a customized perimeter to suit your unique style.
RadianceRail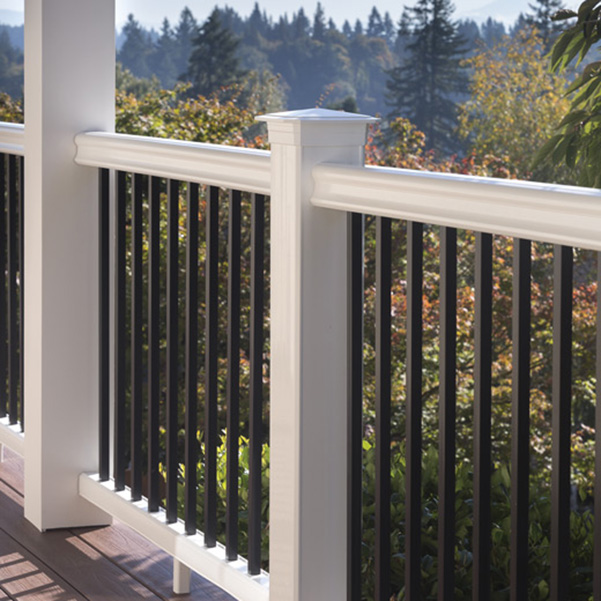 Boasting multiple top rail and infill choices, this simple system gives you endless design options to make your outdoor living space truly yours. Take your outdoor space to the next level with bold details and a variety of design options in this railing series.
RadianceRail
ImpressionRail Express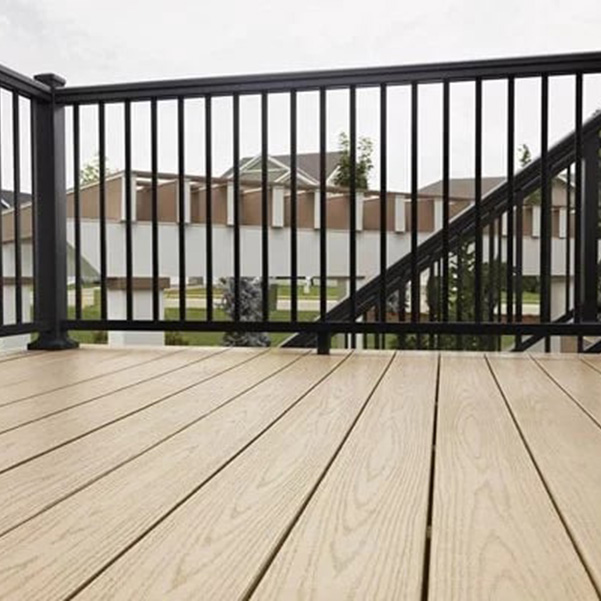 Seek out this minimalist railing profile that boasts a pre-assembled, aluminum panel system that keeps sightlines clear and balusters rattle-free by being locked in place. Sleek, strong, and durable, this railing profile features hidden fasteners and fades into the background to keep your stunning view the star of your outdoor living space.
ImpressionRail Express
ImpressionRail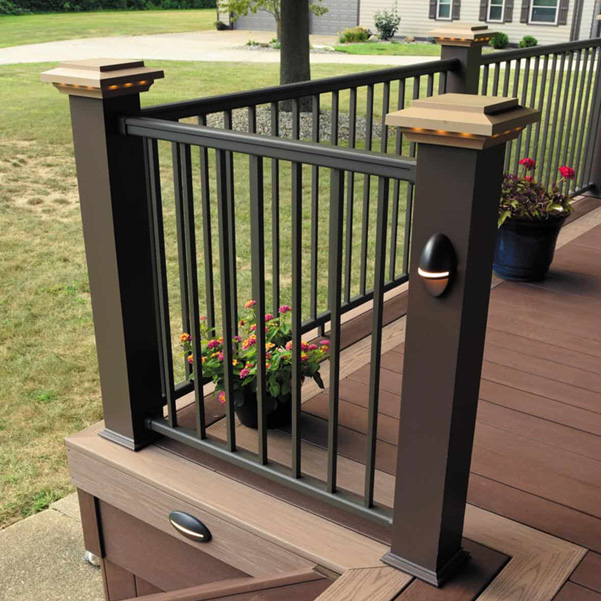 Bring the beautiful views of your backyard to the forefront with this modern aluminum railing that allows you to mix and match materials. Sleek sightlines and strength epitomize this stylish metal railing that enhances your space without distracting from your TimberTech  deck.
ImpressionRail